John's web site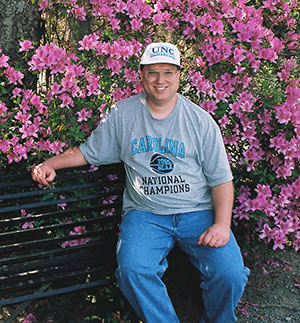 Hello my name is John Wrobel and welcome to my web site.
I have a professional interest in using bioinformatics to study the connection between genomics and proteomics. Currently, I am employed as a Research Associate in the Department of Biochemistry and Biophysics at the University of North Carolina. More details about my professional background are located in the education and experience sections. You can find out more about my research in the field of molecular biology in the research section.
In my spare time I enjoy walking, going on trips (I have included some photos from my favorite places in my photos section), and experimenting in the kitchen (you can see my recipe for making homemade pizza in the multimedia section).
Hopefully this web site will provide a little window into my background and interests. You can send me an email message using the contact section.
Enjoy!